Did you know Orillia's first "beer store" was on Front Street?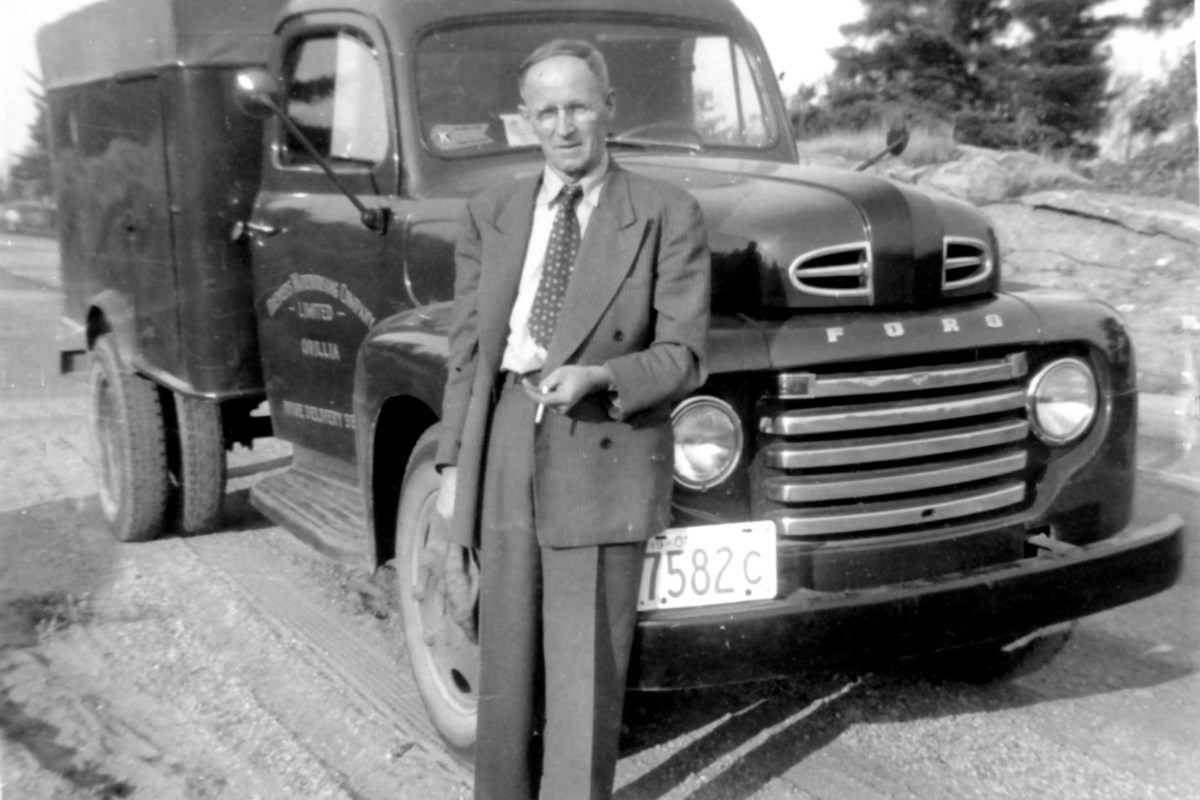 The Dominion Garage closed in 1952, paving the way for the hiring of its employee, Herman Bunker, to operate the old coal kiln
Postcard Memories is a weekly series of historic postcard views and photos submitted by Marcel Rousseau.
Some have already been published by the Orillia Museum of Art and History and in the Postcard Memories Orillia book.
In 1950, Herman Bunker was working at the Dominion Garage at 9 Front Street, just south of Mississaga Street. The Dominion Garage closed shortly thereafter, and in 1952 Brewers Retail opened its first Orillia beer store and district warehouse in the same location.
Because Herman knew how to operate the old coal kiln with hoppers, he was hired as the store's first employee and became a regular employee of the Brewers Retail Store.
Manager SW Cleverly decided they should have home delivery.
Toronto Brewer's Marketing had a surplus truck, a 3-ton Ford with a custom delivery box. Arrangements were made for Herman to travel to Toronto in a returning empty transport, often taking his son Jim with him.
In the photo, Herman stands in front of Orillia's first Brewers Retail delivery truck.
(Photo and story courtesy of Helen Bunker.)